The
Rose Beach
Picture Page
---
Here are some recent (from about January to the end of March 1998) pictures. Isn't she just the sweetest?

Here she is helping mommy and daddy with the junk mail -- isn't she so helpful?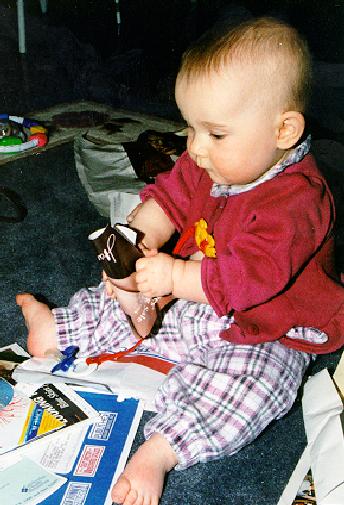 Here she is playing with her equally cute mommy on the floor: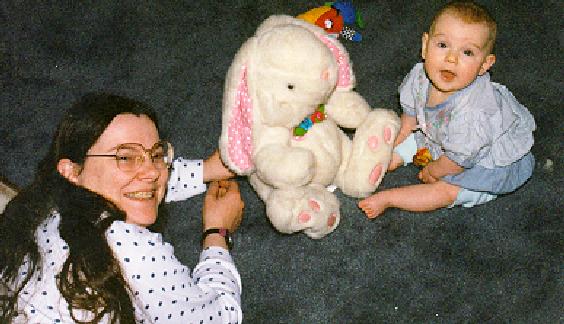 Here's my smart little engineer, showing off for daddy: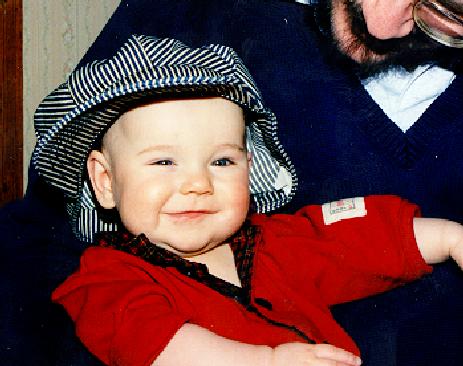 And after a hard day's play, a girl's just gotta get a nap. What better place to get one then in daddy's lap?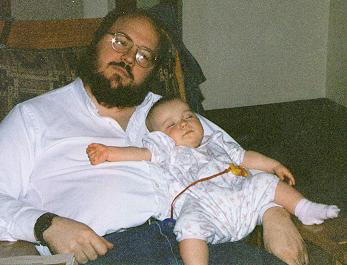 ---
Here are some pictures of her in the hospital and just after we got home. The teenager holding her in the second one is CC Brennen, the daughter of a dear friend from work, Theresa Wakefield.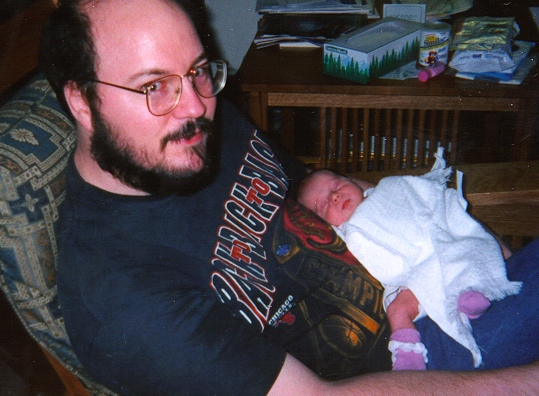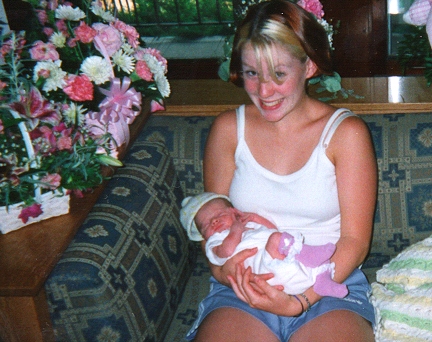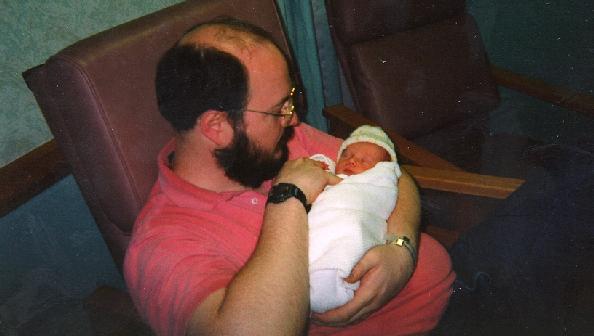 ---
I'll try to update this page every couple of months or roll of film, but no guarantees (see my home page for a couple of excuses!). Last updated April 4, 1998.

Click here to return to my home page.